November is, for many of us I think, a time to be thankful. As I've grown older, I've found that I naturally tend to retreat inward around the winter holidays. I don't retreat from the outside world so much because I want to escape, but more because I feel a strong internal pull toward introspection.
This is the time of year that I tend to take stock of my life. I review the previous ten months and consider whether I am pleased with the direction I am going, or if perhaps I need to adjust my course a bit. Or maybe a lot, as has often been the case in previous years.
This year as November rolled around and I felt that familiar pull to examine my life, I was pleased to discover that all is right in my world. It's a wonderful thing to internally examine your life and find that everything is exactly as it should be.
Don't get me wrong. I'm not saying that my life is perfect. It's far from perfection, as a matter of fact. It's just that I feel for once that I am right where I need to be and that no major course corrections are necessary to get me back on the right track.
As I'm sure you can imagine, Door 44 Jewelry is a very big part of my life. Launching a business and taking the leap into self-employment is daunting, to say the least, but this has been an amazing year. So much so, that I wanted to express my gratitude to the many people—friends, family, fans, and customers—who helped make 2016 such a remarkable first year for me.
I am so grateful for the support of every person who has contributed to what has been a very successful first year in business, and there have been a lot of people involved. I've sold over 100 pieces of jewelry to customers all over the US, and just today I shipped my first international order. One of my wildly popular
Trumpet Vine
pendants, pictured below, is on its way to France as I type.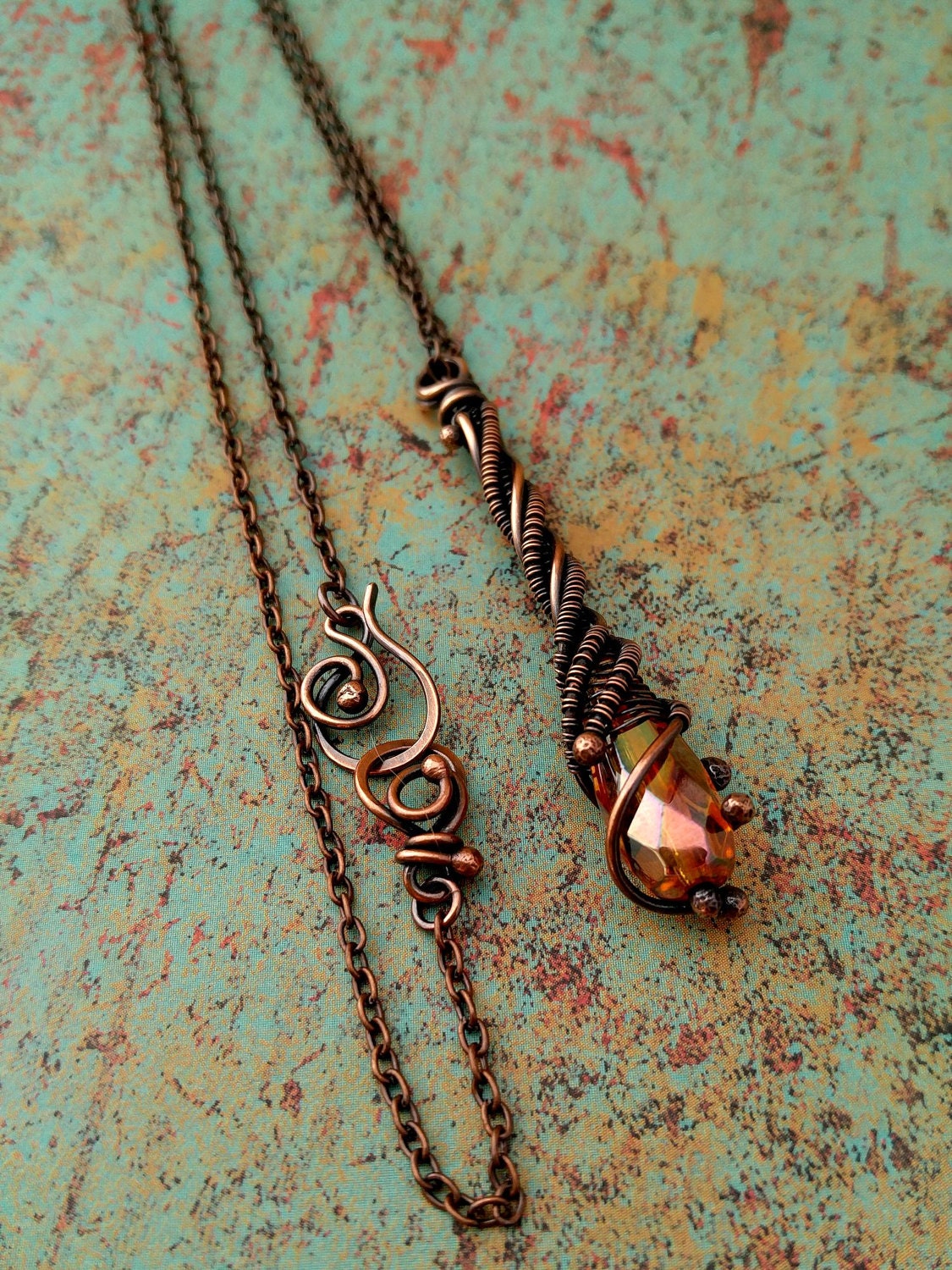 I realize that I can't do what I do without the customers who buy what I create, so I decided to give away six pieces of jewelry over a period of six weeks to show my customers how much I appreciate them.
I've already shipped five of those pieces—the fifth one, a gorgeous Lepidolite
Egyptian Moon pendant
pictured below, went out today along with the order I shipped to France. So, I only have one piece left to gift to a member of the Door 44 community.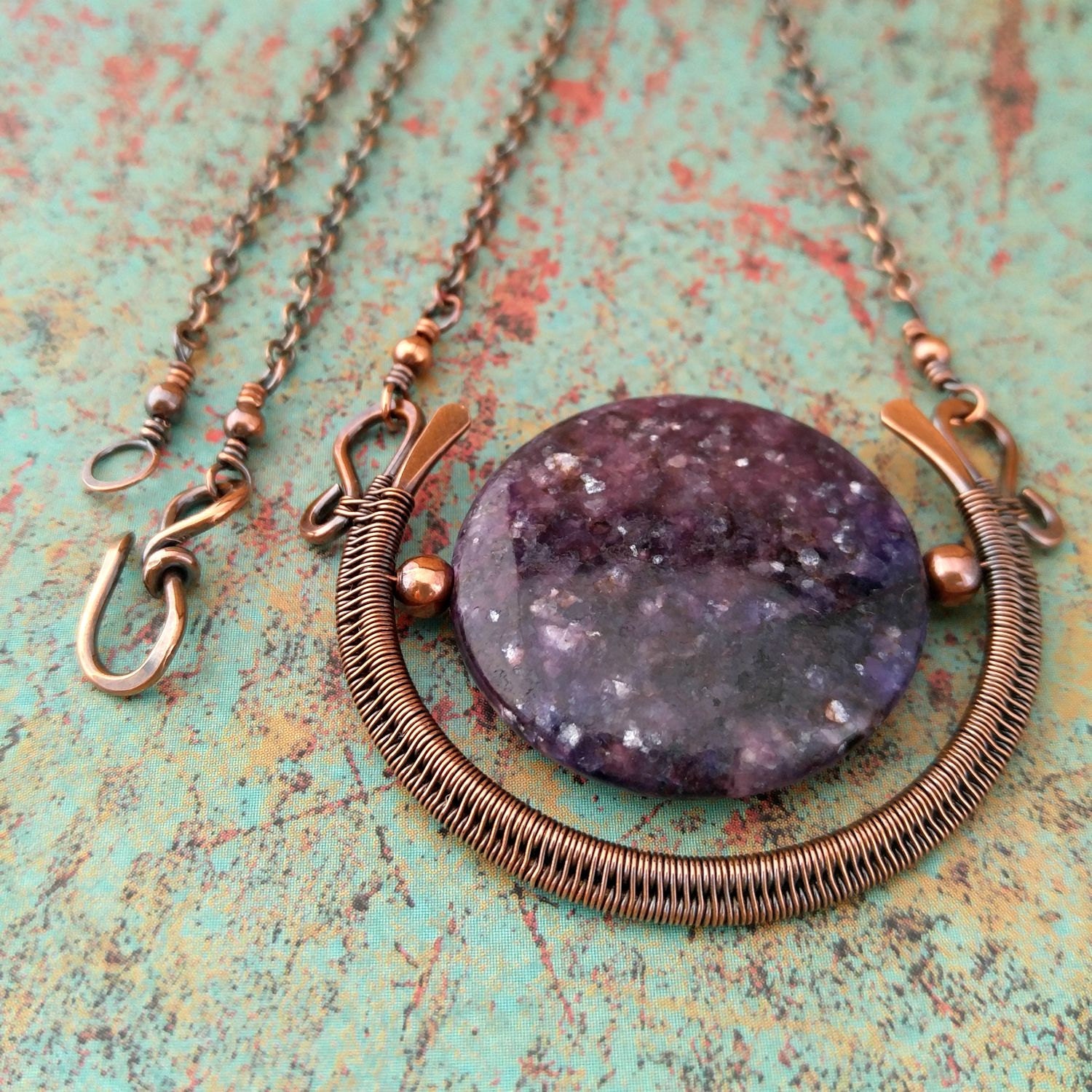 I'll be giving a limited-edition silver and blue
Winter Icicle
pendant to one lucky winner on Saturday, December 17th. If you'd like to have your name thrown in the hat from which my husband will blindly pull one name next Saturday, just 'like' and share this
Facebook post
.
Follow
Door 44 Jewelry
while you're there for exclusive savings and the latest news about what's happening on my workbench. And if I haven't already said it to you before, welcome to Door 44 Jewelry and thank you for shopping. Please come back again!
Have a very merry Christmas and a happy New Year!