One of the things I enjoy most about the work I do is that I get to meet some wonderful people. Since I opened Door 44 Jewelry for business exactly ten months ago today, I've corresponded with dozens of customers from all corners of the country (I'm still looking forward to my first international order), and I've grown to think of many of those customers as good friends.
Two of my new friends are a sweet young couple from California. I first met them when they purchased one of my all-time favorite pieces,
Blue Moon Rising
. They also happen to have a little girl who may very well be the most adorable toddler on the planet. She was about eighteen months old at the time her daddy started wearing his new choker, and she was thoroughly fascinated with it.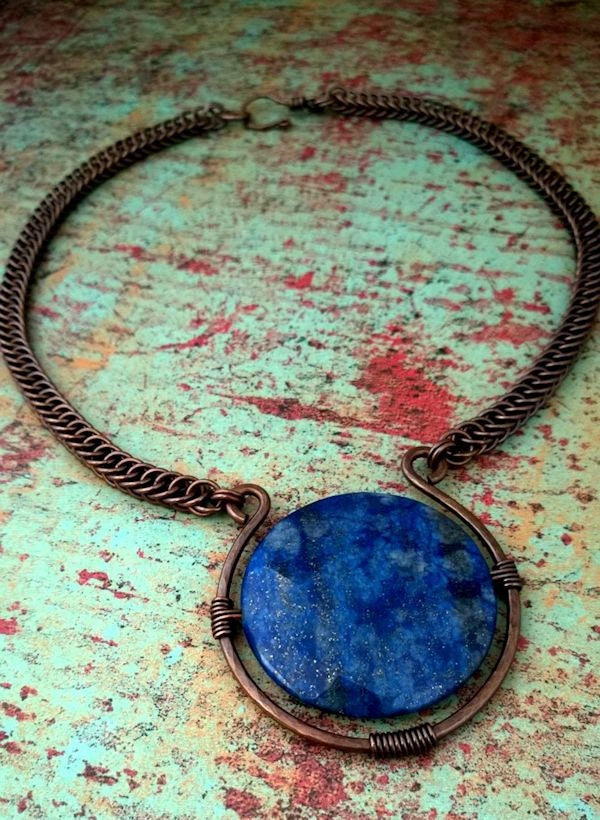 As toddlers are prone to do, she got a little excited one day and tugged a little too hard on Daddy's choker, so it came back to me for repair. I'm completely smitten with this beautiful little girl, so I decided she needed a
Baby Moon
necklace of her own, which I included as a surprise for her when I returned Daddy's repaired choker.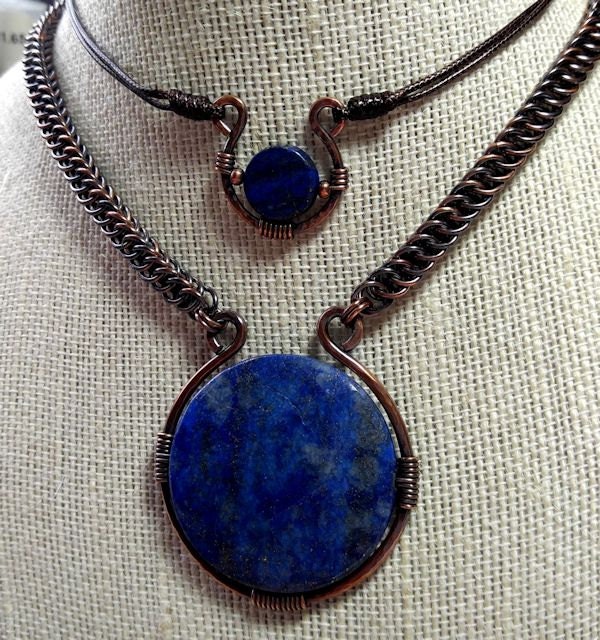 At that point, we all agreed that Mommy needed a coordinating necklace, too. So, along came
Mother Moon
.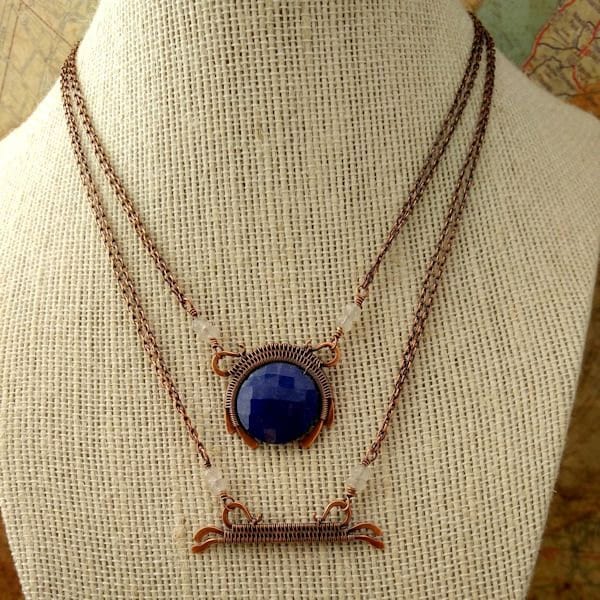 Since baby #2 is expected arrive within a month, I just had to add a second
Baby Moon
necklace in that final shipment last week, bringing the L. Family collection to four Blue Moons.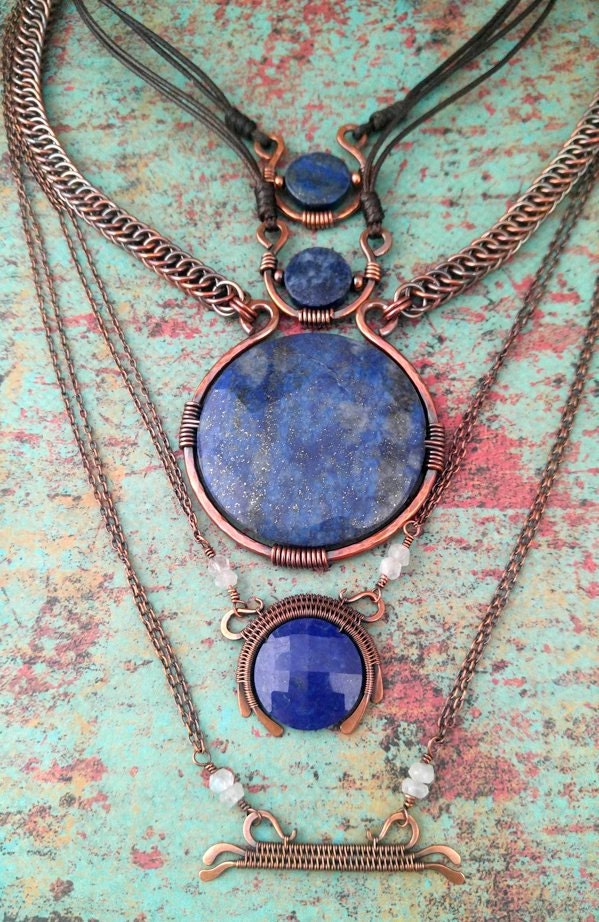 It's customers like these who've made me fall in love with making jewelry all over again. These are the people who give meaning to my work. I've done a lot of jobs through the years. Some of them paid well. Some of them were fun while others were challenging. All of them were educational, but this is the first job I've ever had that feeds my soul. Thank you for that, L. Family. Thank you to all my customers–my Door 44 family!